We are into the last week until the eclipse of 21 August. The "Big Eclipse" as some call it. Or the "Great American Eclipse". This is when an eclipse chaser's patience is really put to the test. You can only go over your equipment list so many times. You can only pack and repack and pack again so many times. It is difficult to wait to actually get on the road.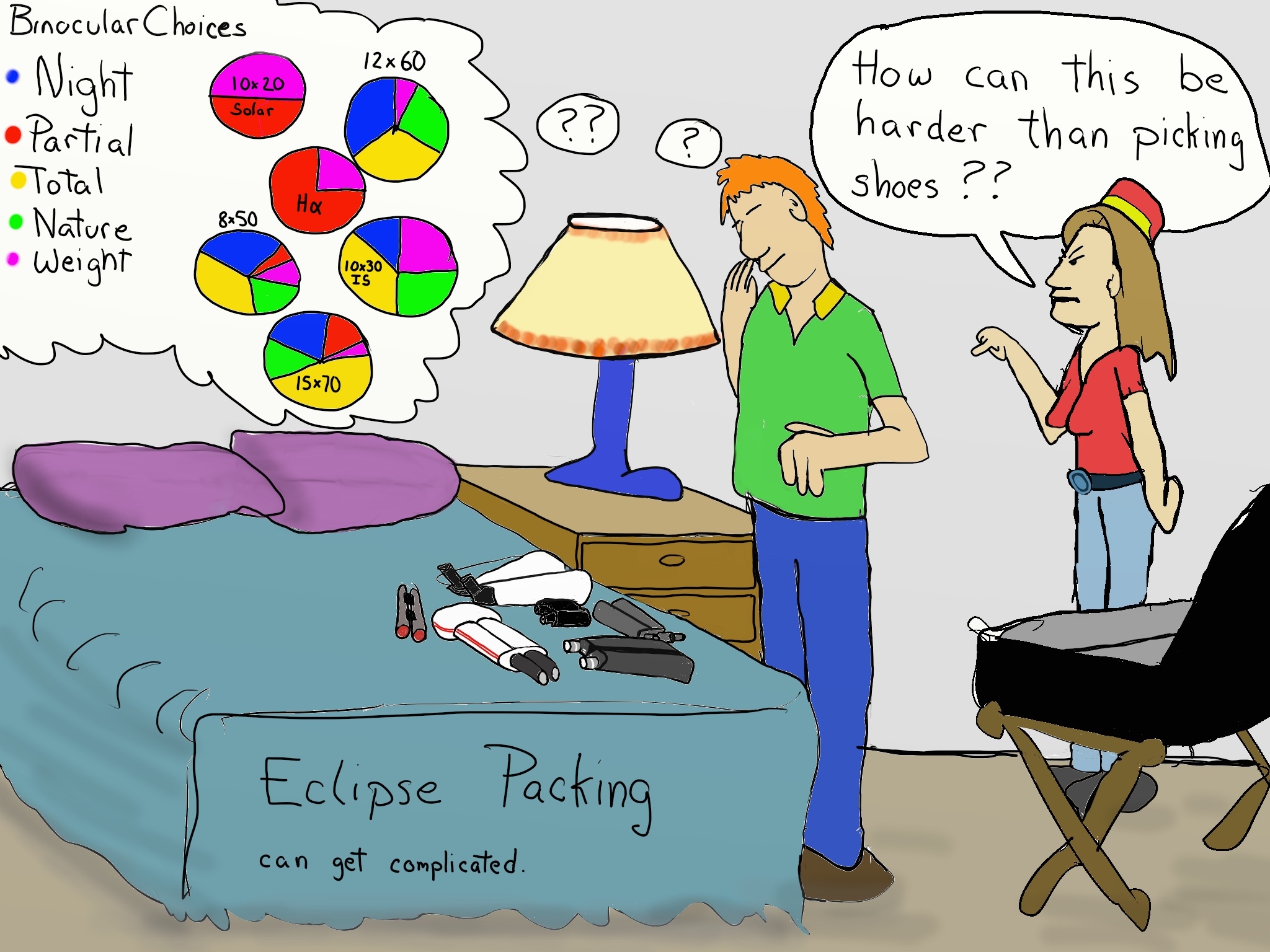 By now most have figured out what to bring to the eclipse. The check list is pretty basic. Camera, Binoculars, sunglasses, and sunscreen are essential items. Some shade is nice, especially for the camera when not in use. More advanced observers are planning for telescopes, computers, and maybe multiple camera batteries running automatically. It can get sophisticated if you let it.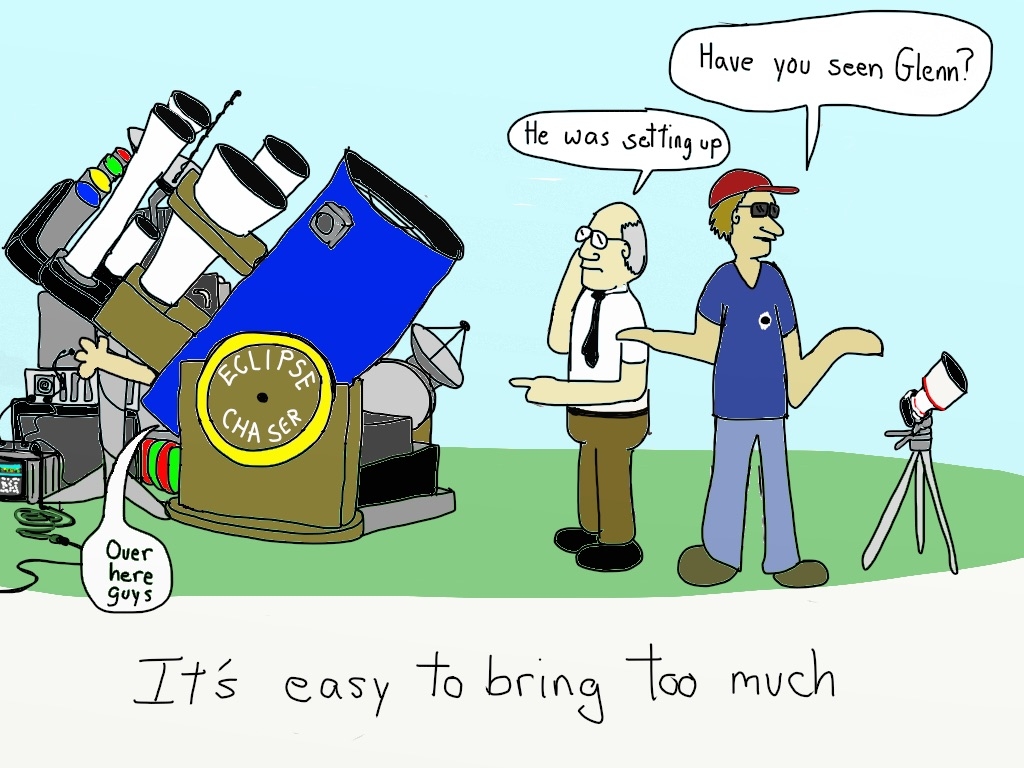 The most important thing to bring to an eclipse is yourself. Enjoy the eclipse!