The American eclipse this summer has produced one thing, more kitsch (stuff) than you can imagine. There is eclipse fever running in the market. So far I have come across Eclipse beverages (the best being Eclipse Moonshine), Eclipse foods, Eclipse shirts, Eclipse hats, Eclipse buttons, Eclipse tattoos, and virtually any marketing gimmick you can think of.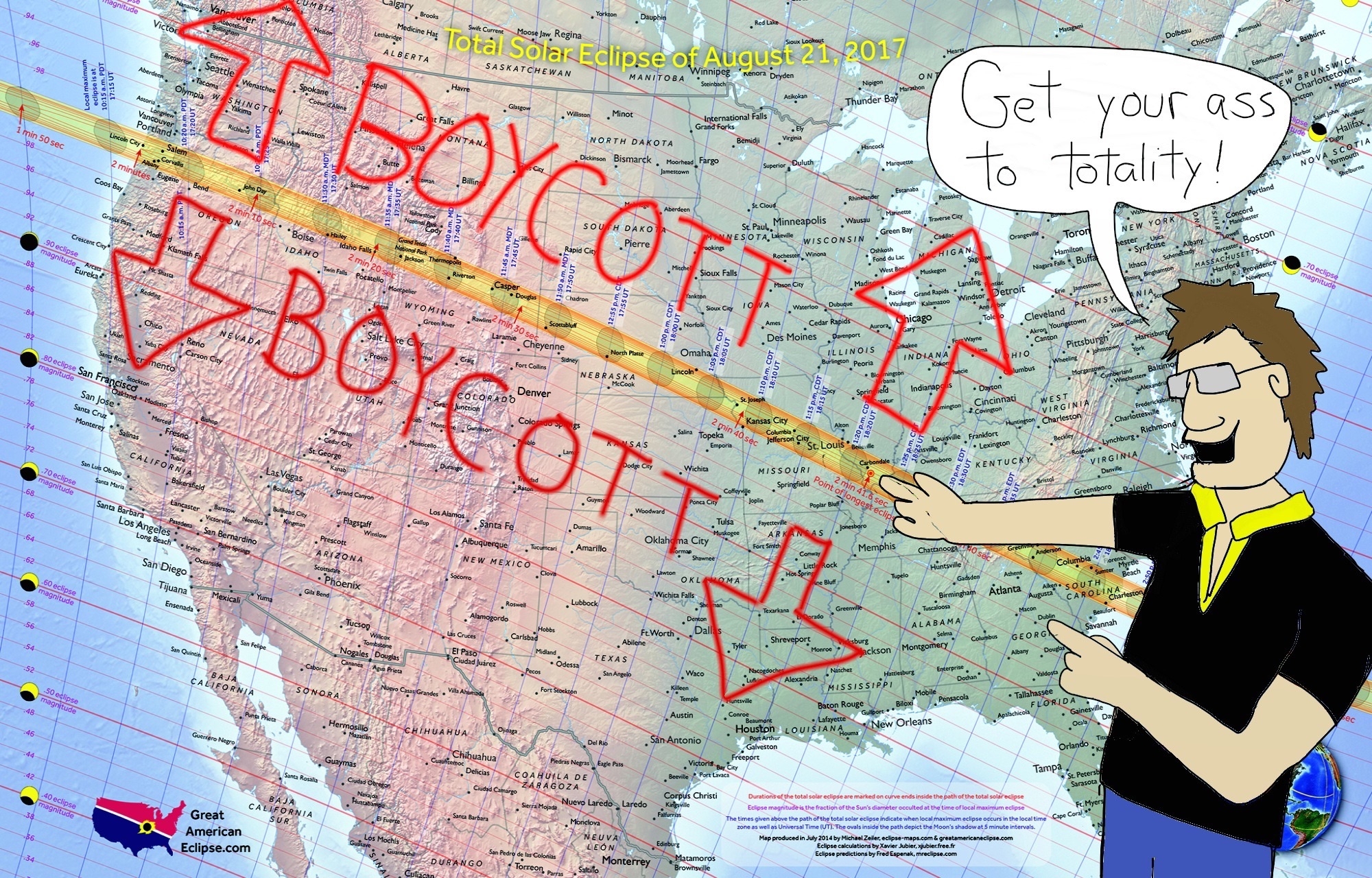 Cartoons
- I have added over 200 cartoons to the
eclipse nuts web page
. Many are about the solar eclipse this summer. And I have been asked by several people if they could use the cartoons for t-shirts. As long as the application is not for commercial purposes, I am cool with that, just send me a picture of you wearing the cartoon shirt after the eclipse!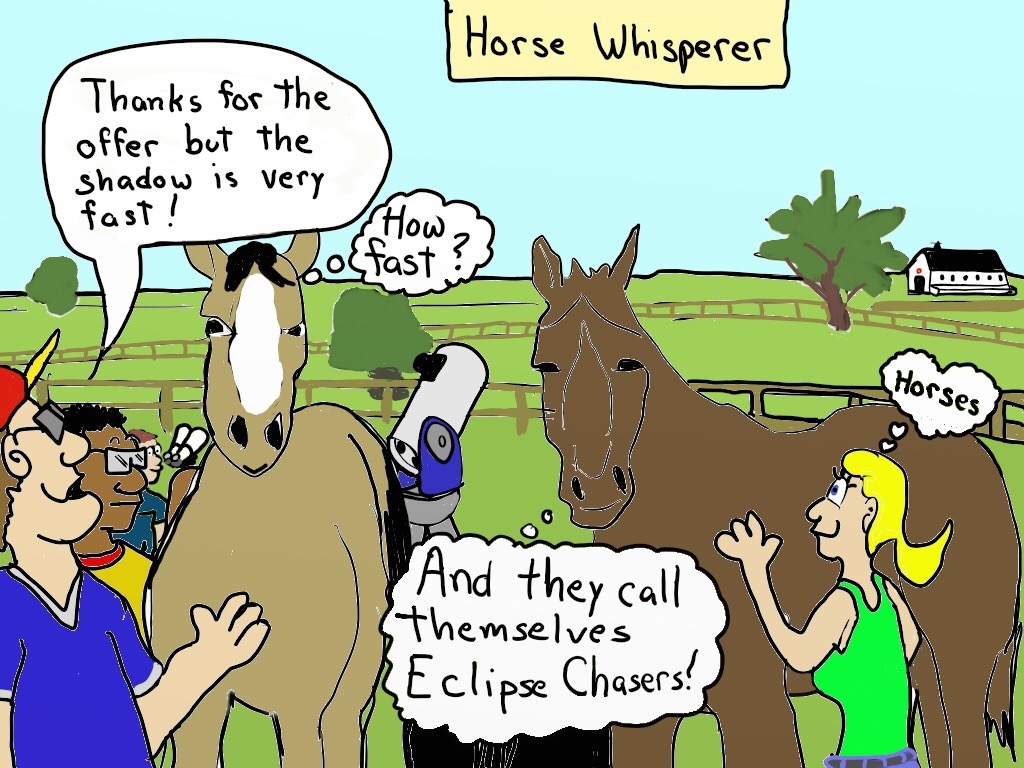 Art work
- here is an example by
Clare Casey
of some very cool artwork associated with the eclipse. I am looking forward to seeing more examples after the eclipse as artists are inspired to try and capture the feeling of totality.
A gallery of eclipse art can be viewed here
.
Need new clothing?
This year is proving to be a treasure trove of shirts and hats. All that is missing is eclipse pants, socks, shoes, shoe laces, and maybe even some underwear. In the picture below I am wearing a shirt and hat from
GreatAmericanEclipse
and I just recently got a newer shirt from them called "Occupy Totality".
Snail Mail Anyone?
Even the post office is getting into the game with eclipse stamps that contain "magic" ink. When heated you can see the Moon! When cooled you can see the dark Moon eclipse. I bought mine in Florida. They were dark until I went out to my car. And they didn't turn dark again until I got them into the air conditioning. These stamps are unique, last forever, and very cool.
Get them at the US Post Office while you can.
And there is more to come.... stay tuned for a later blog entry! If you know of anything cool related to the eclipse, please send pictures or a link or leave a comment below.